Lemon Balm - Organic
00040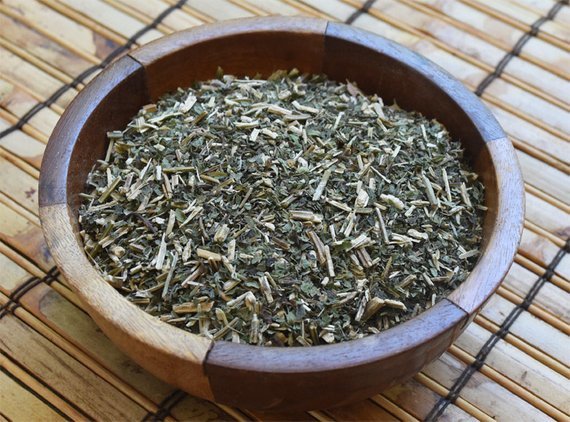 - Lemon Balm (Melissa Officinalis) Organic Cut & Sifted
- USDA Organic Certified
- Caffeine Free

High Quality - Our Lemon Balm is from the highest quality source available. It is USDA Certified Organic, Non GMO, and not sprayed with harmful pesticides. Rest assured you are getting a high quality tea that is full of health and life giving energy.

Sleep - Rest assured(pun intended) a better nights sleep is in store after drinking tea from Lemon Balm. In a study on children, parents reported their child slept more peacefully. In another study menopausal women reported much better sleep. We have found that mixing Lemon Balm and Chamomile makes for a wonderful and deep night of sleep.
Anti Stress & Improves Alertness - An Australian study showed Lemon Balm calmed the mind, but also improved alertness. Calms feelings and positive mood were also reported from the same study.
Better Memory & Easier Problem Solving - The above Australian study, like many others. Have found Lemon to improve problem solving tests in participants of all ages from young to old. Problem solving skills and recall were found to improve.
Supports the Liver - Lemon Balm has been found to protect the liver from an unhealthy diet. It also increases two important antioxidants made by the liver, glutathione and superoxide dismutase.
Encourages Normal Blood Sugar - Although preliminary, research has found the Lemon Balm helps achieve normal blood sugar.
High Angstroms - Lemon Balm has 9000 angstroms of energy which is almost as much as fruits! This energy is used by the body as we are electrical beings.

Brewing Instructions:
1. One to three teaspoons of Lemon Balm to one cup of water.
2. Bring water to boil.
3. Take water off heat until boiling stops.
4. Pour hot water over Lemon Balm.
5. Steep 7 to 8 minutes.
6. Strain.
7. Add honey and/or lemon if desired.

Size:
4 Ounces (0) 8 Ounces (12.51)